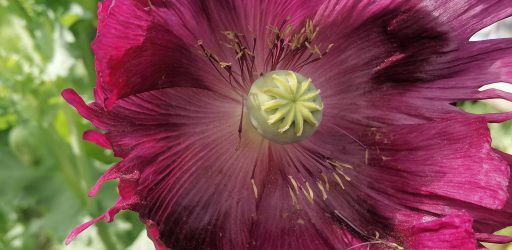 POPPIES AND PODS
Beautiful petals, Beautiful pods...
A most beautiful flower... fragile petals last only a day or so.  Photos on author's photography site...  Pods take months to develop hard casings, like space ships for their precious seeds.  Small wood painting of pods with background of shape from top of pod.
Slide show plays automatically.  Click an image for Lightbox carousel view with captions.