AMALFI COAST Swimming Pool
Amalfi coast, Italy - steep coastline with buildings on slope.  Mural walls give Illusion of the pool on the same mountainside
Click for Gallery view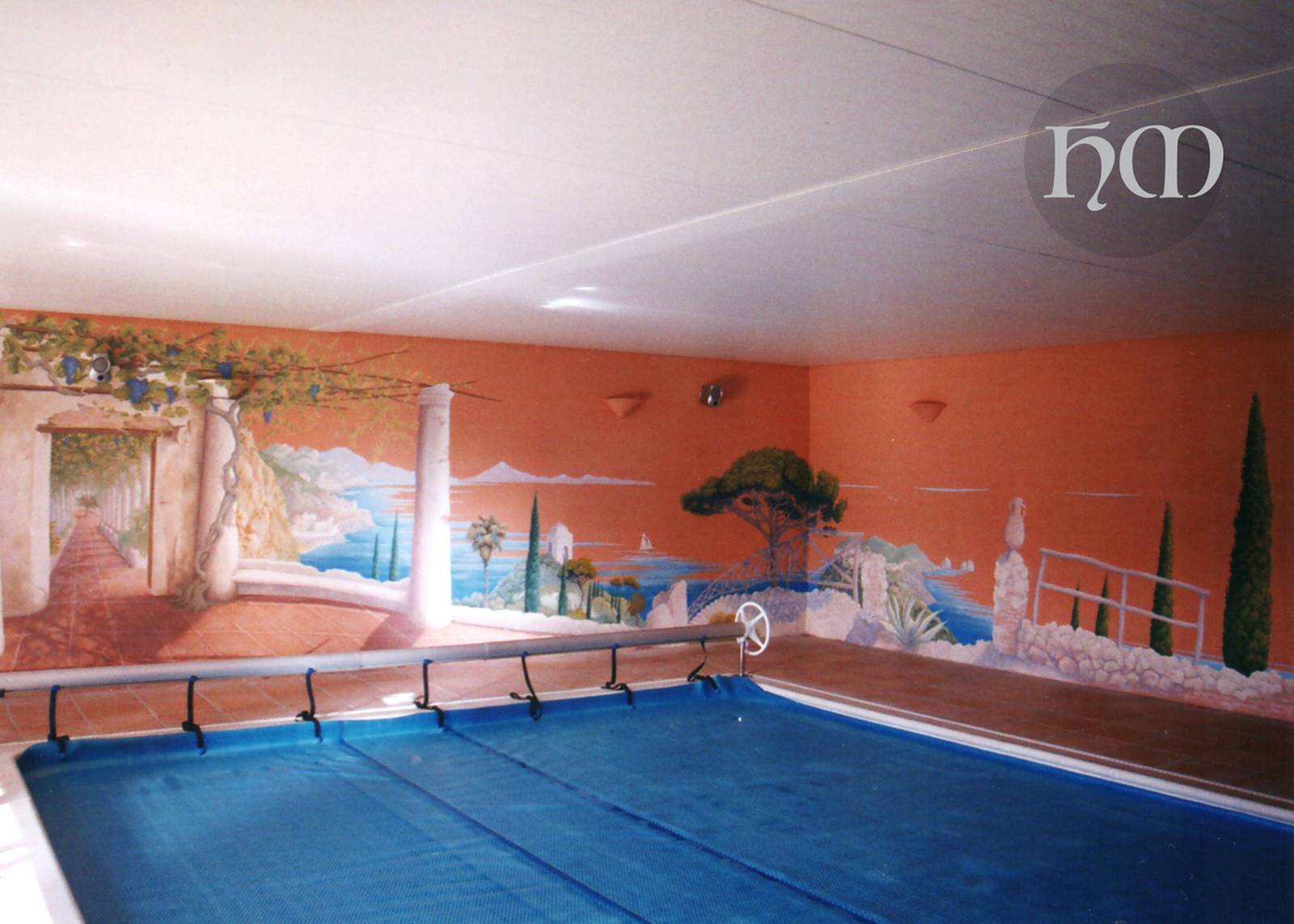 Mural on three sides of pool.  Clients had visited the Amalfi coast, so when I showed them my sketches they thought it perfect.  The colonnade is from 1920s photographs and I had to create the bunches of gapes and leaves.  It was challenging but rewarding to get the perspective illusion and light with satisfactory result.  In reality the vine colonnade is high up a cliff side, so it fits to have the other imagery as if looking down over the area; overlooking roof tops and trees along pool length.   Both real and imagined elements easily go together in a mural fantasy.  After being there for weeks, it really does seem as if its real.  Thats what happens with murals!
Long view shows illusion of expanded colonnade into the distance
Terracotta tiles surrounding pool are perfectly colour copied, so that 'real' tiles continue in perspective into the mural scene as the path through the colonnade.  Ancient ruins are a device to join the scenes, as an imagined continuation of the vine colonnade which became the main feature of the design.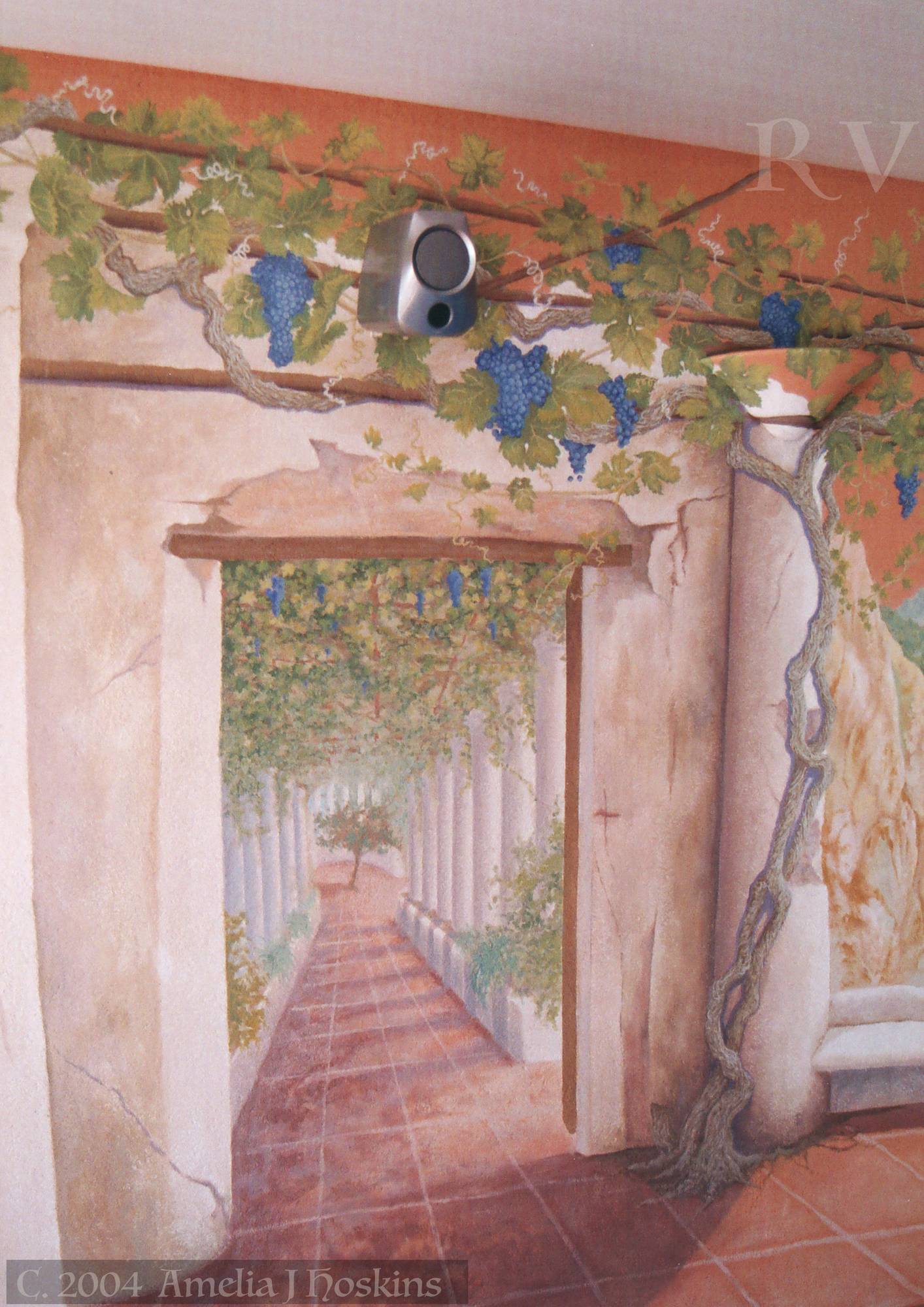 Click any image for Gallery view.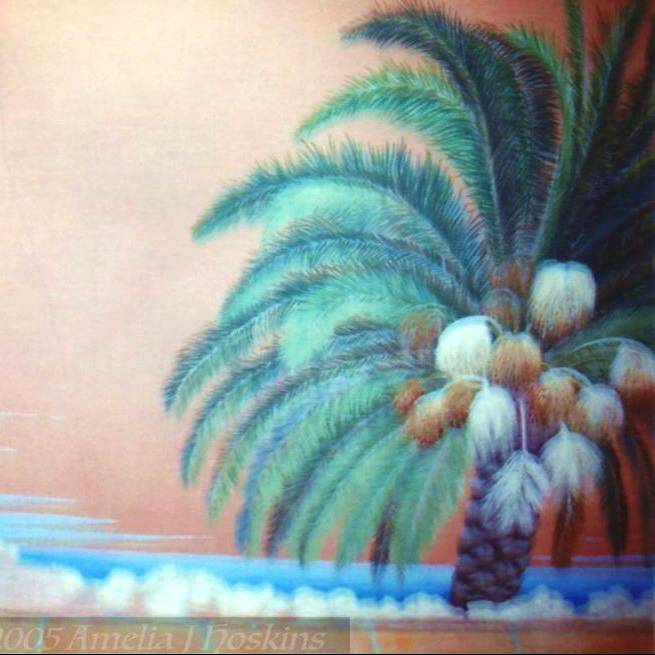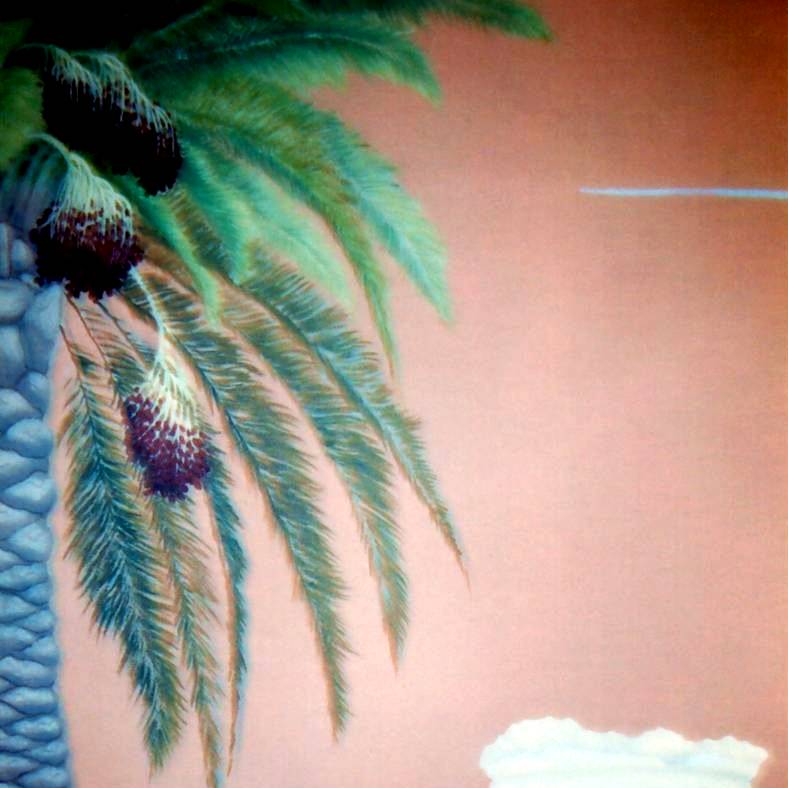 Mountain Sanctuary
Pool far end focal point:  the rocky landscape is continued on the far opposite wall using Roman ruins references from Corfu, leading into a corner mountain with long ascending steps carved out of the rock leading to a chapel.  This also extends the depth of the mountainside.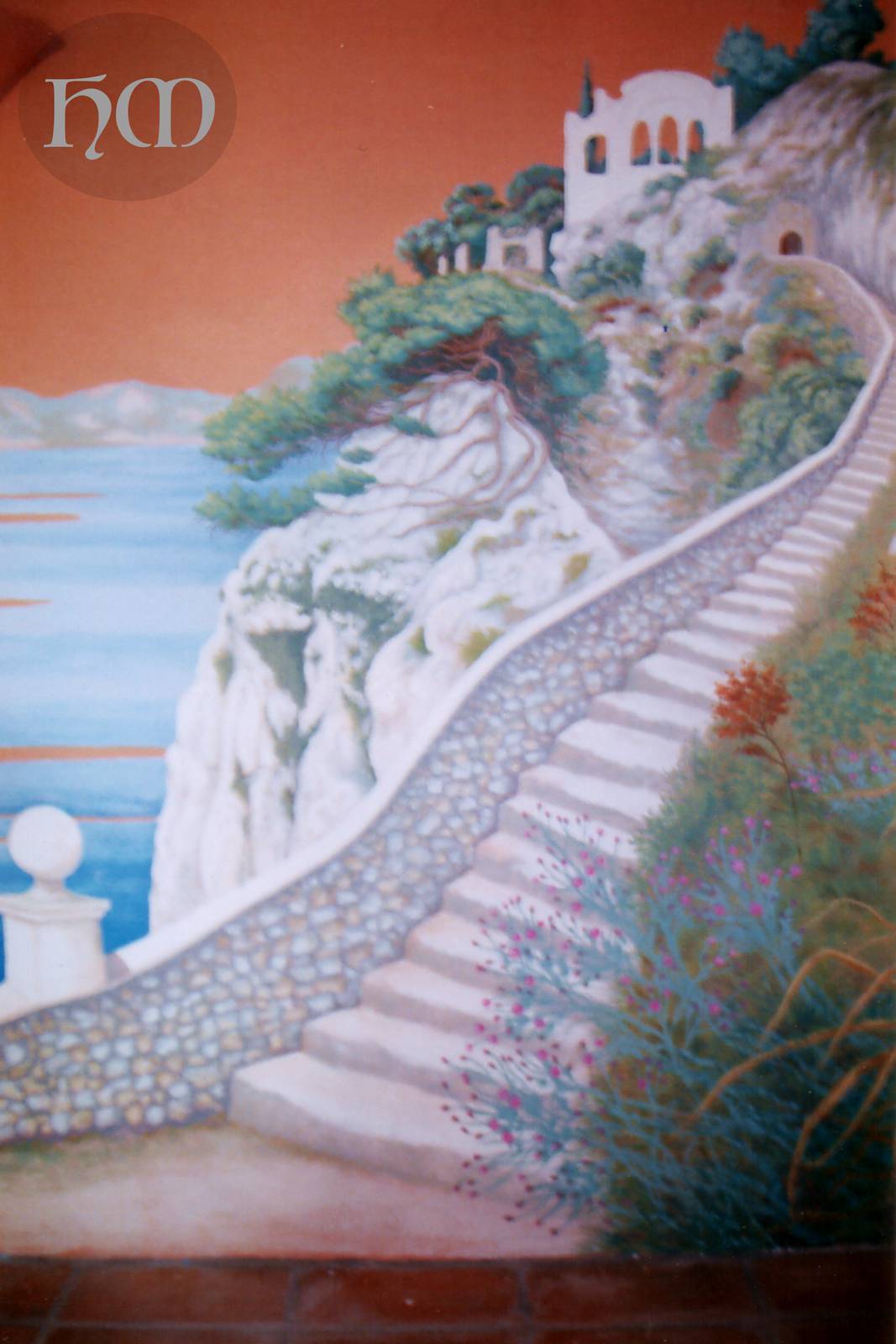 Far end of pool has roman ruins with paths around, leading off to right and mountain sanctuary.
Pool Long Views and Night Lights