AMALFI COAST Swimming Pool
Illusion of being on high ground with view
Design influenced by Amalfi coast, Italy - steep coastline with buildings on slope.
Mural on three sides of swimming pool.  Clients had visited the Amalfi coast, so when I showed them my ideas they thought it perfect.  The vine colonnade was specifically challenging to get the perspective illusion, with satisfactory result.  The column, wall and vine are from photographs; some famously from 1920s.  In reality the Amalfi vine colonnade is high up a cliff side, so it fits to have the other imagery as if looking down over the area; hence roof tops and overview of trees along pool length.   Both real and imagined elements easily go together in a mural fantasy.  After being there for weeks, it really does seem as if its real.  Thats what happens with murals!
Pool surround has terracotta tiles;  copied as a painted illusion, 'Real' tiles were 'continued' in perspective into the mural scene as the path through the colonnade.  Partially completed vine colonnade.
Amalfi pool surround corner complete with artist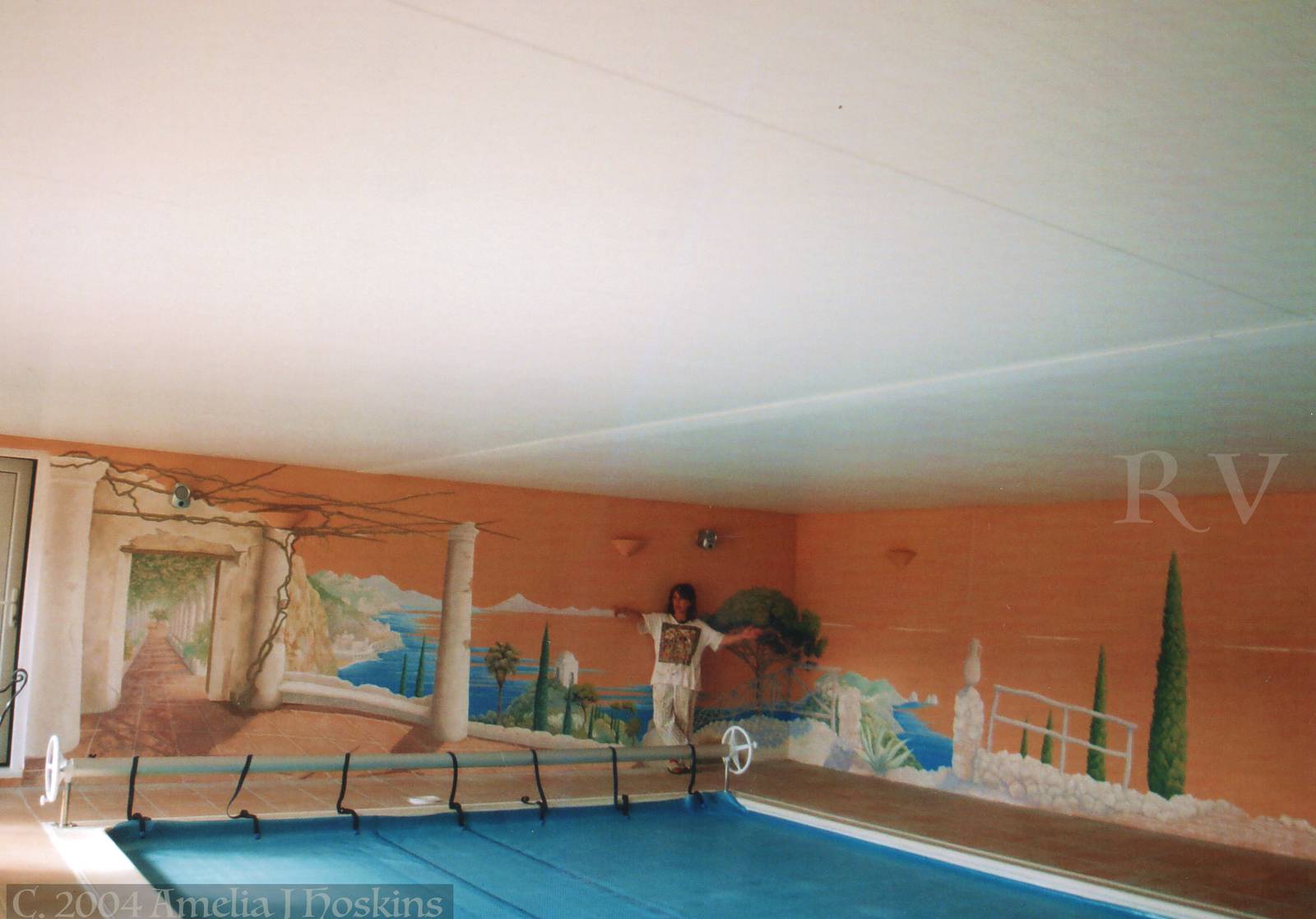 Long view to corner, shows the vision for the pool as high above the lower cliffside and land, with ancient ruins as an imagined continuation of the vine colonnade which became the main feature of the design.
Vine colonnade in perspective with grapes detail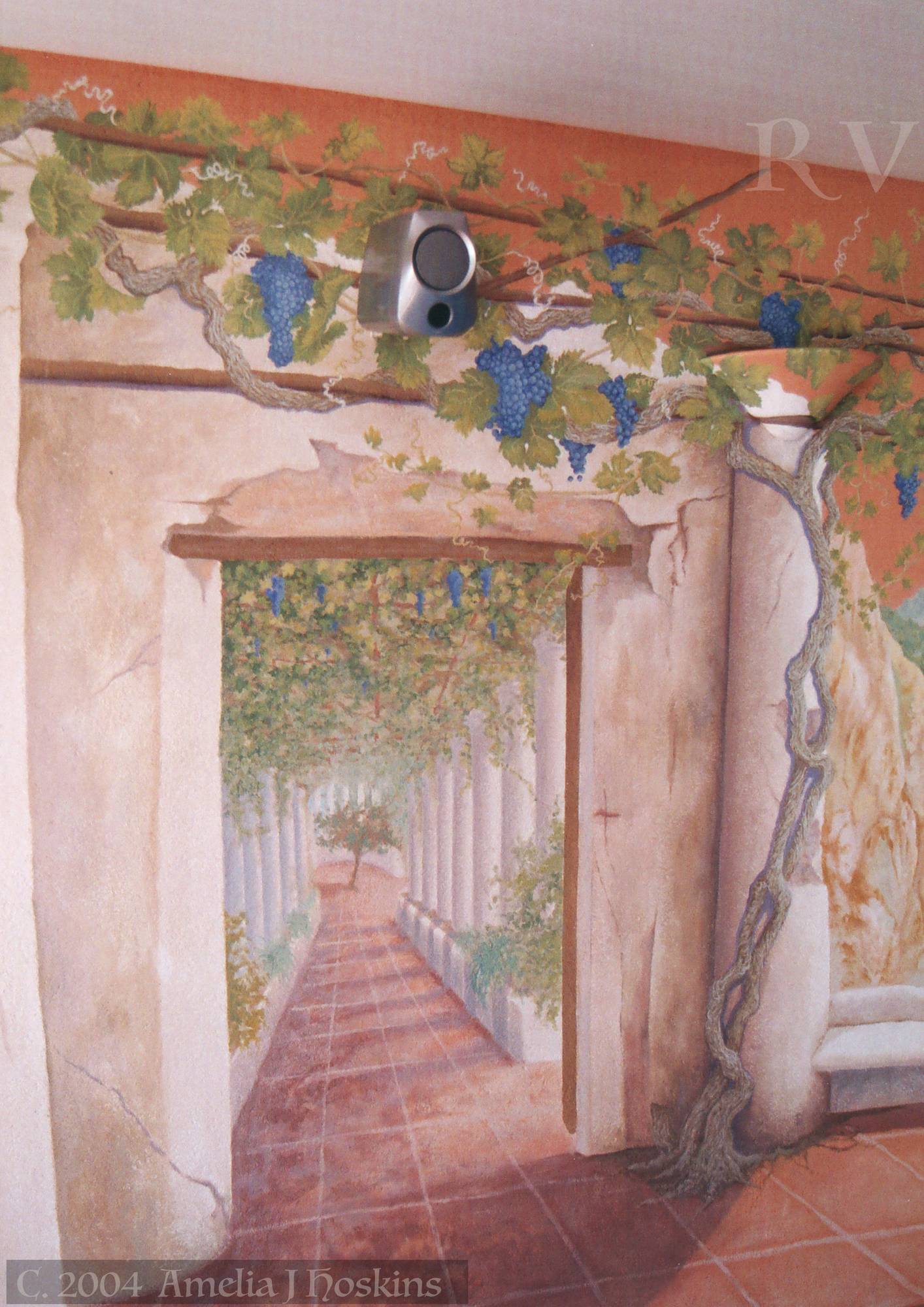 Pillar of colonnade is used to hide the real door in the wall.  Without sunlight, trompe l'oeil tiles are similar in colour to real floor tiles.  Stone wall ruins design is painted light and bright against the pre-existing freshly painted terracotta walls.  Shadows are lilac.  Cyprus trees and Umbrella Pines are different greens for interest.  Beyond the corner steps illusion is an island which was taken from Corfu images.  Dome roofs are from photographs.  The harbour scene is taken directly from photos, and shows the height of the coast line.  The ocean only intimated with coastal surround of blue and small distant yachts.  Horizon is intimated in pale blue.    Automatic Slideshow or click for lightbox.