CORAL and FISH on wooden panelling
A large area of one long wall with two short walls. Simple paintings of colourful fish and corals from book on the Great Barrier Reef.  The tall kelp give structure to the underwater landscape.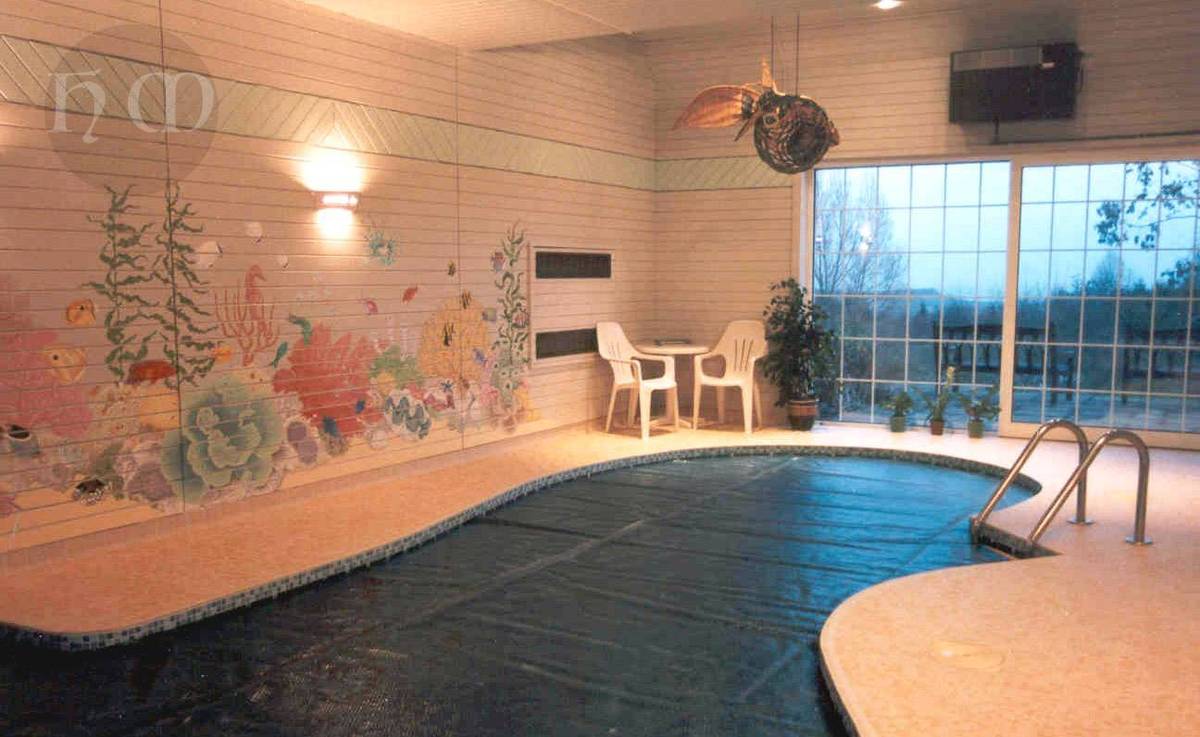 Main wall panel
Sea kelp growing up to the surface.  Fish swim between and behind corals.
Changing Rooms wall panels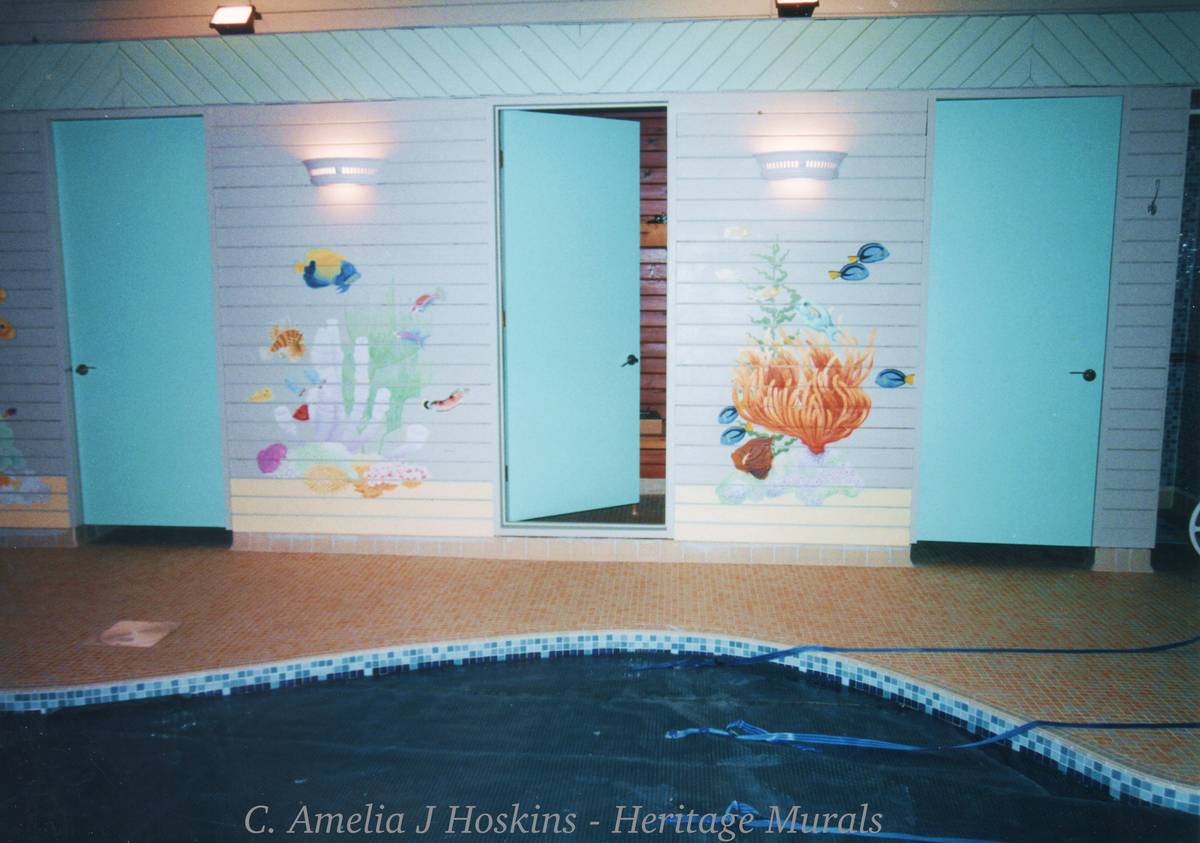 BLUE LION FISH, FAN and CABBAGE corals on changing rooms wall corner
GOLD LION FISH with WHITE PIPES CORAL and Sea grass
Individual fish and coral details
Automatic Slider.   Click any image to view lightbox.
Painting Methods
Waterproof Saddolin paints were used, (Scandinavian acrylic based exterior paints) which have a slight dullness when mixed with white for tones, but overall appear bright over the pre existing grey panelled walls.  Fish were painted with a base of cream Sadolin intermixing artists acrylics for brighter colours. Overall a pleasant final result.