Bathroom Alcove Mural
History - 18th century formal landscape park 1740 by Capability Brown
Influenced from classical scenes, with lakeside walks, grottoes and classical temples. Painting adapted from an old illustration from client's own book.   Click images to enlarge.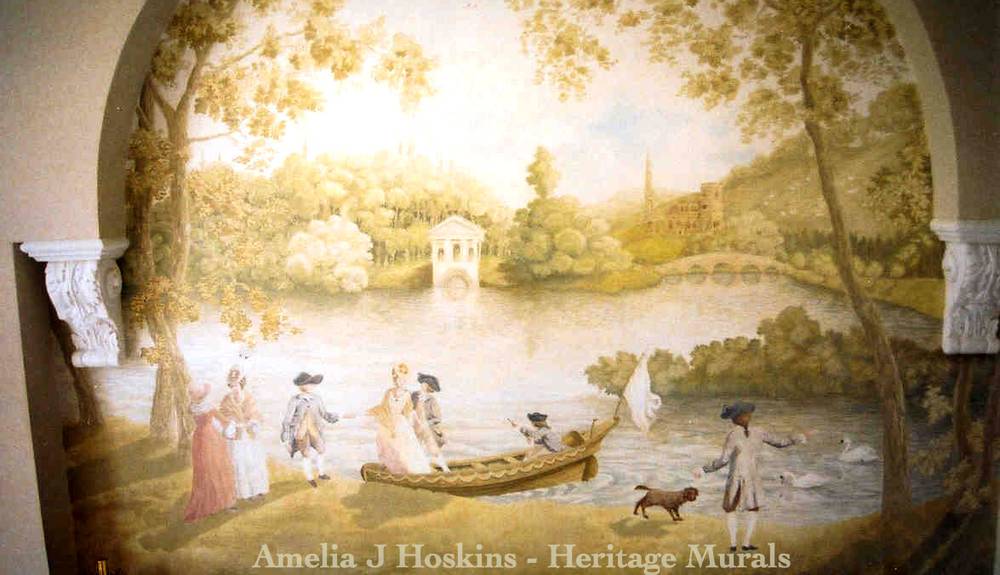 Bathroom 2 - Ornate Gate and River
Ornate gate designed by artist from references of French ironwork
Historically inspired imaginary scene with cows, deer and boat from book images.  Ugbrook House copied from actual house  Muted colours and gate pillars match pale grey bathroom walls and pale marble sinks. (other photos poor).  Second mural in same client home as Stourhead Park.