London Health Centre Murals
Apothecary mural in small under stairs bathroom.  Arts and Crafts stylised floral wall frieze in main room.  Abstract water mural next to entrance door.
Fish tank top cover and frame was MDF which I created a gold finish for using a terracotta base, with gold dabbing and stippling over, to give faux metallic effect; the colouring blending with the freize colours.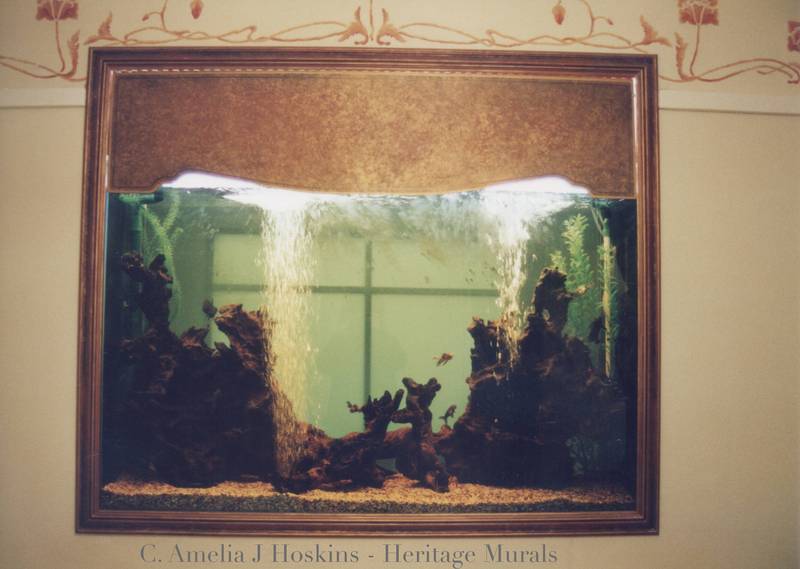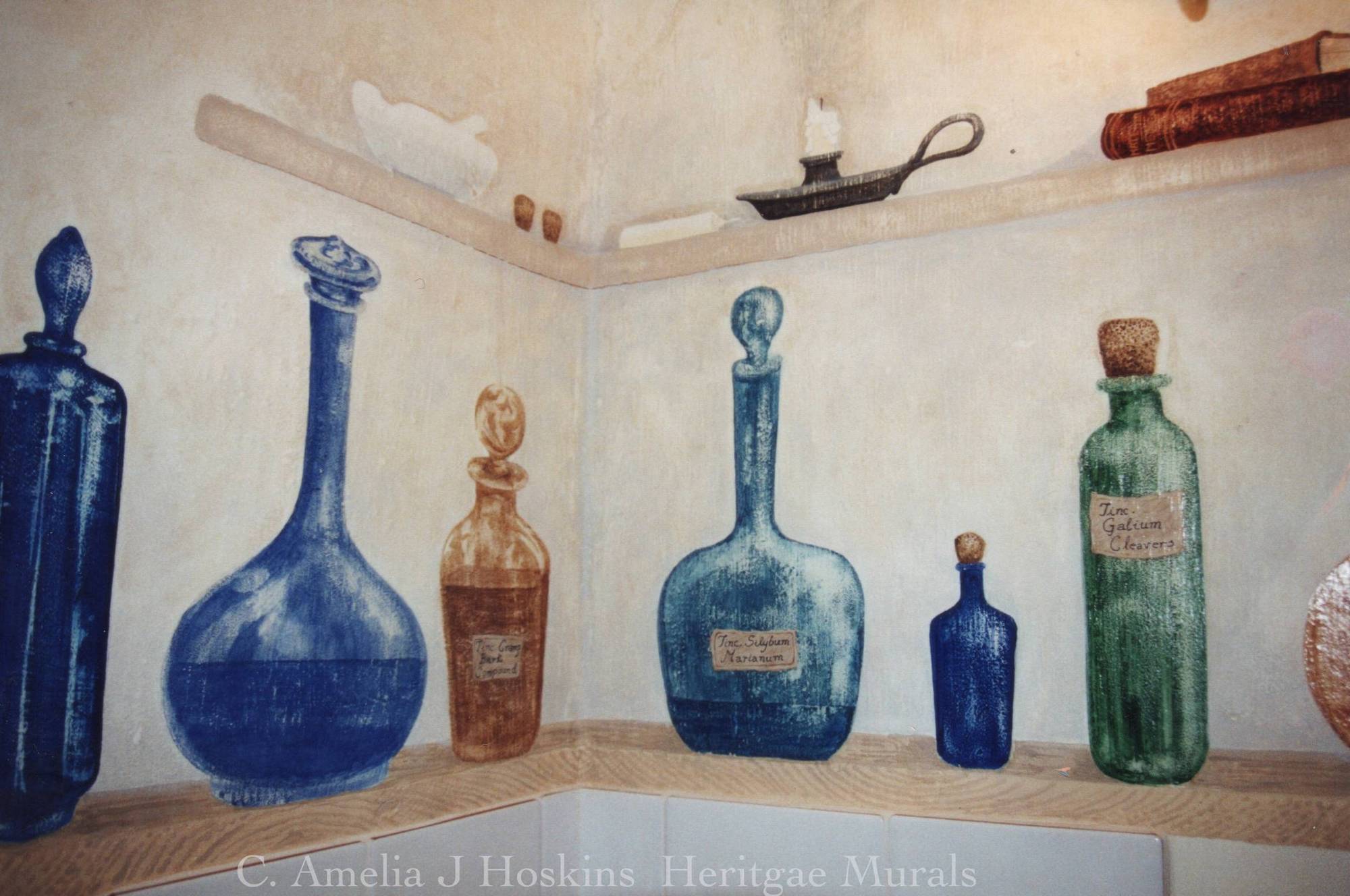 A very small bathroom is given interest with a trompe l'oeil shelf and bottle arrangement.  The 'shelf' is painted to look like wood.  There is no shelf. The bottles are made to look like glass, by sanding off colour to appear as light reflections on bottle glass.  A very successful result in a very small space; a theme which could have been extended throughout.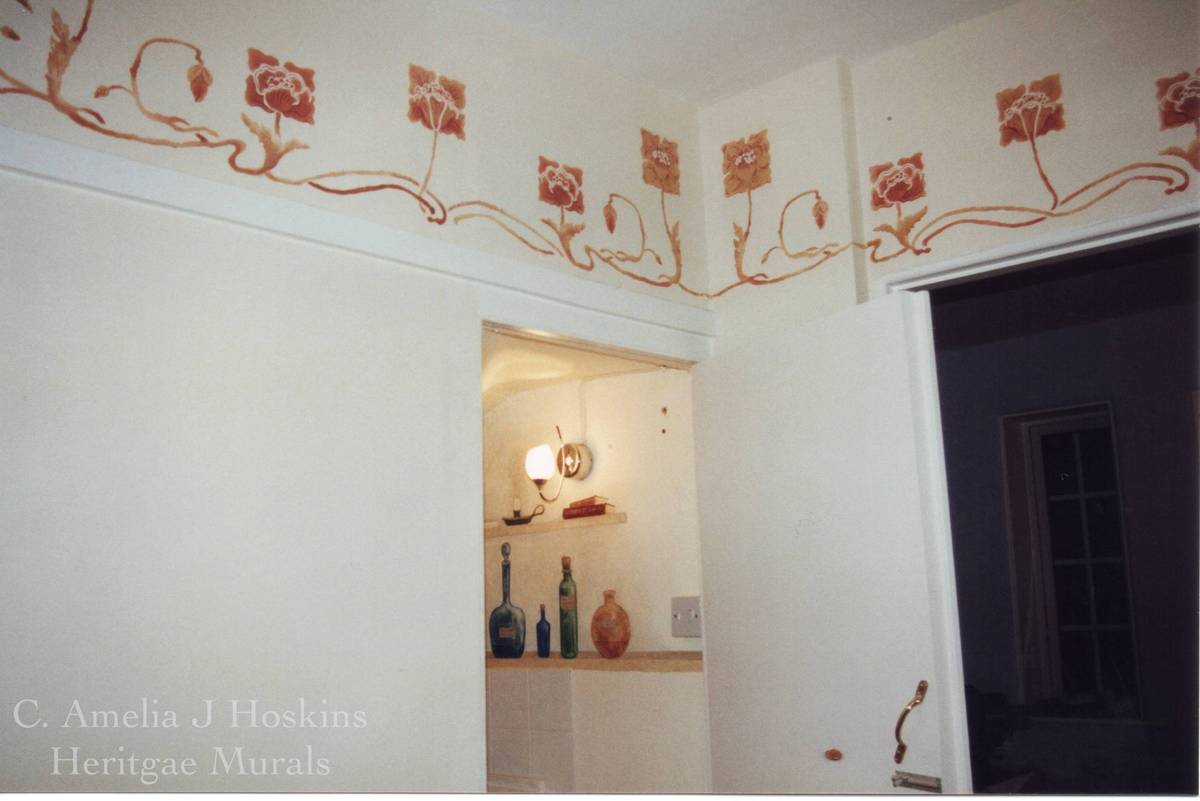 Wall Frieze
I created a poppy stylized design from Arts and Crafts era designs with Art Nouveau stem styles, stencilled around upper wall above door and picture rail, around reception room as a freize.
Water Flow mural at entrance to health centre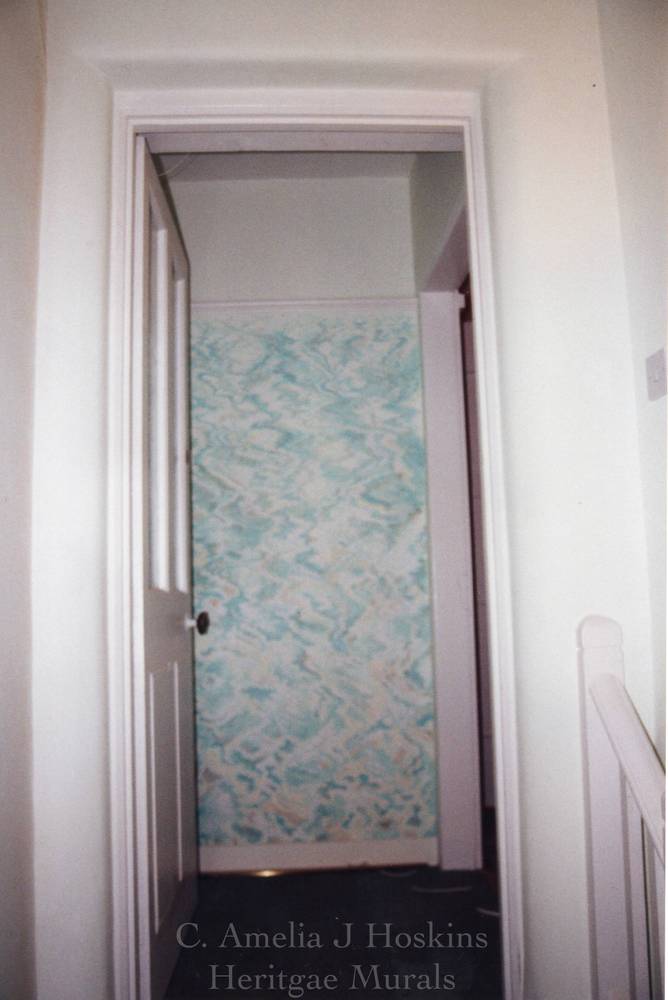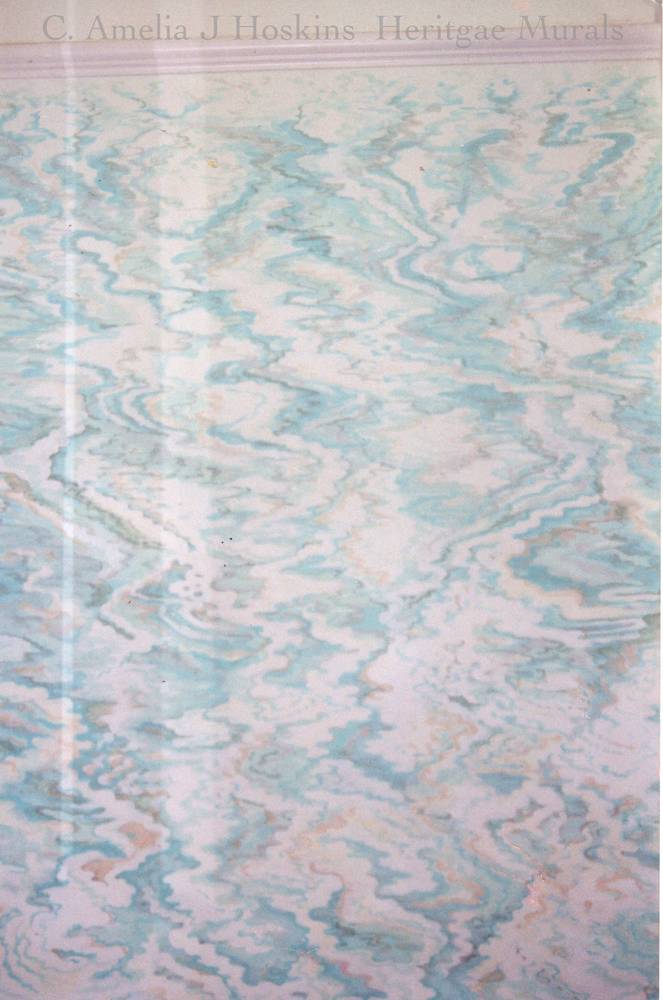 Click to view mural sections Gallery