Pots and Plants in smaller spaces
Scandinavian styled floral pedestal
A large stair well gives space for Floral Pedestal murals either side of very tall window.  Left side has white flower and long pedestal, right side above architrave has red flower and shorter pedestal.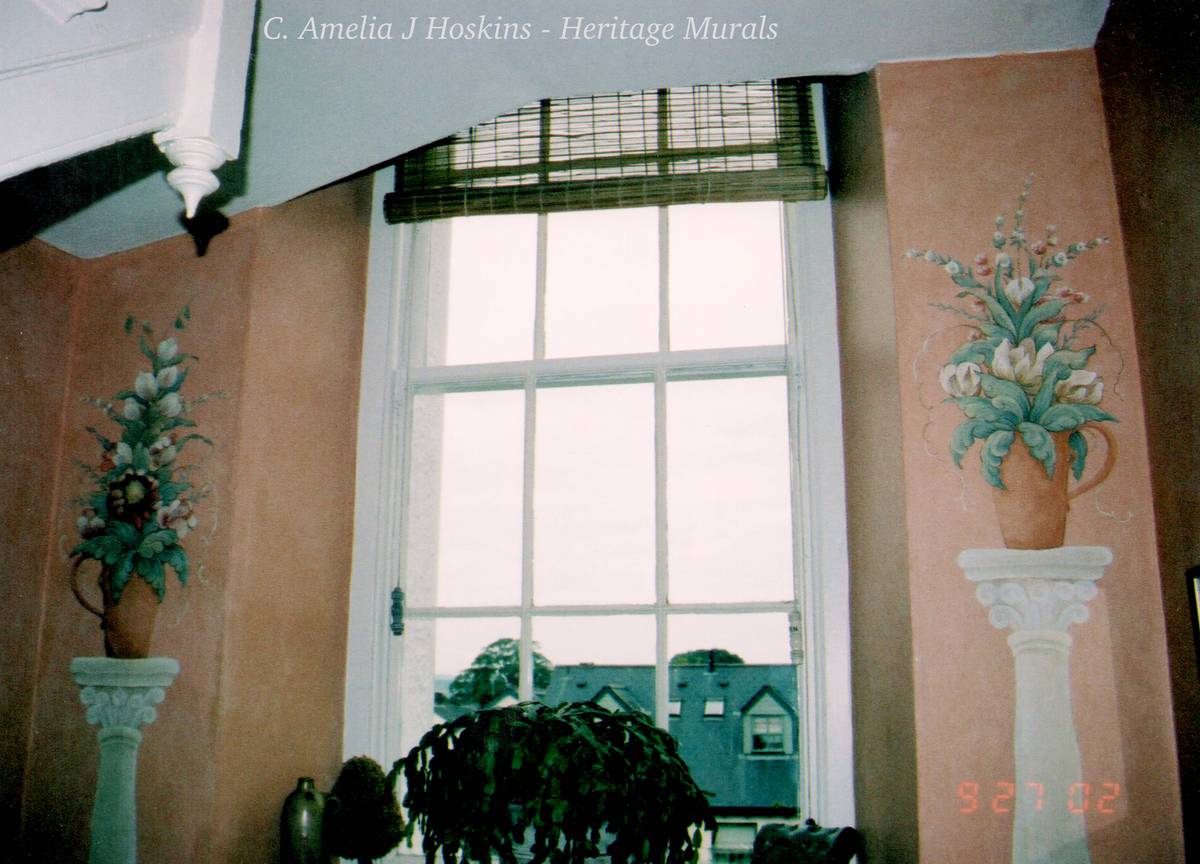 FORMALISED ILLUSTRATIVE STYLE is from researched images, which coordinate with a design I painted on a dresser in same home, inspired by Swedish traditional furniture painting (add Dresser).  The walls I painted in two salmon tones, with a subtle scumble glazed layer for depth.
Click image grid for Gallery images.
Urn added to existing stencilled stair well design out of view
Pear Tree in pot taken from a Jane Churchill furnishing motif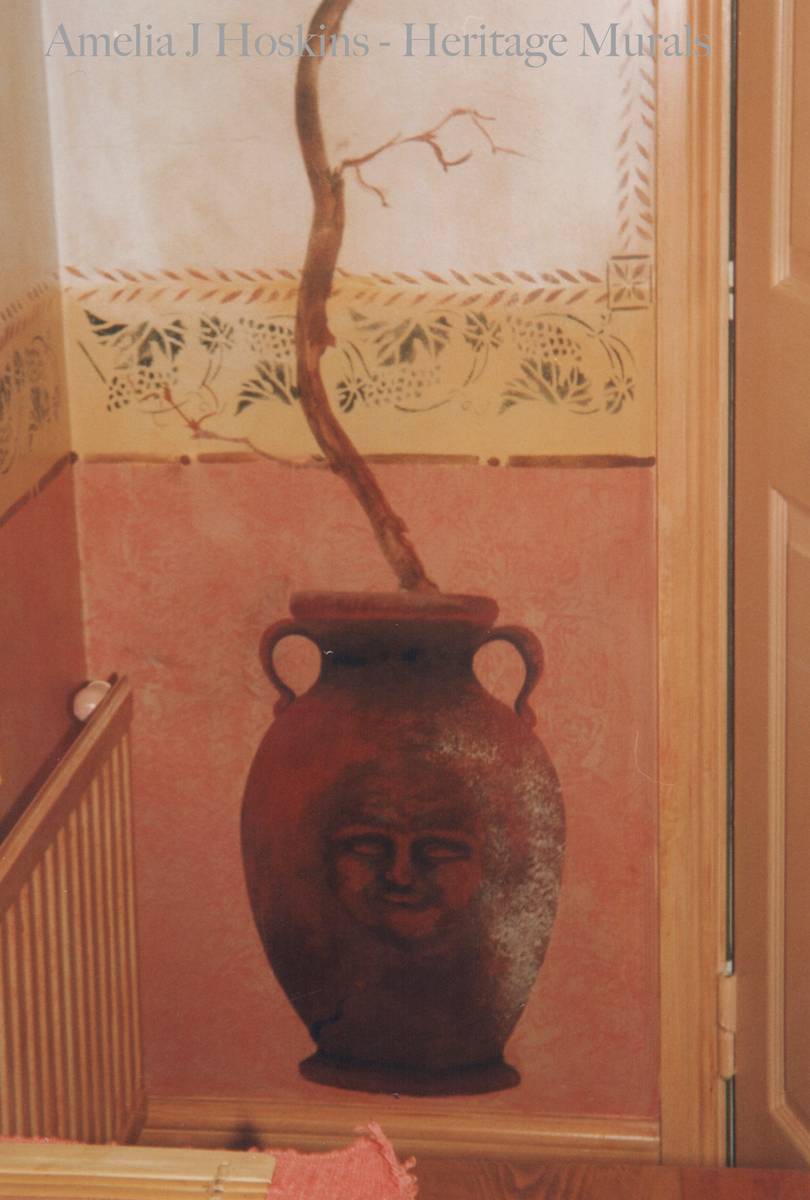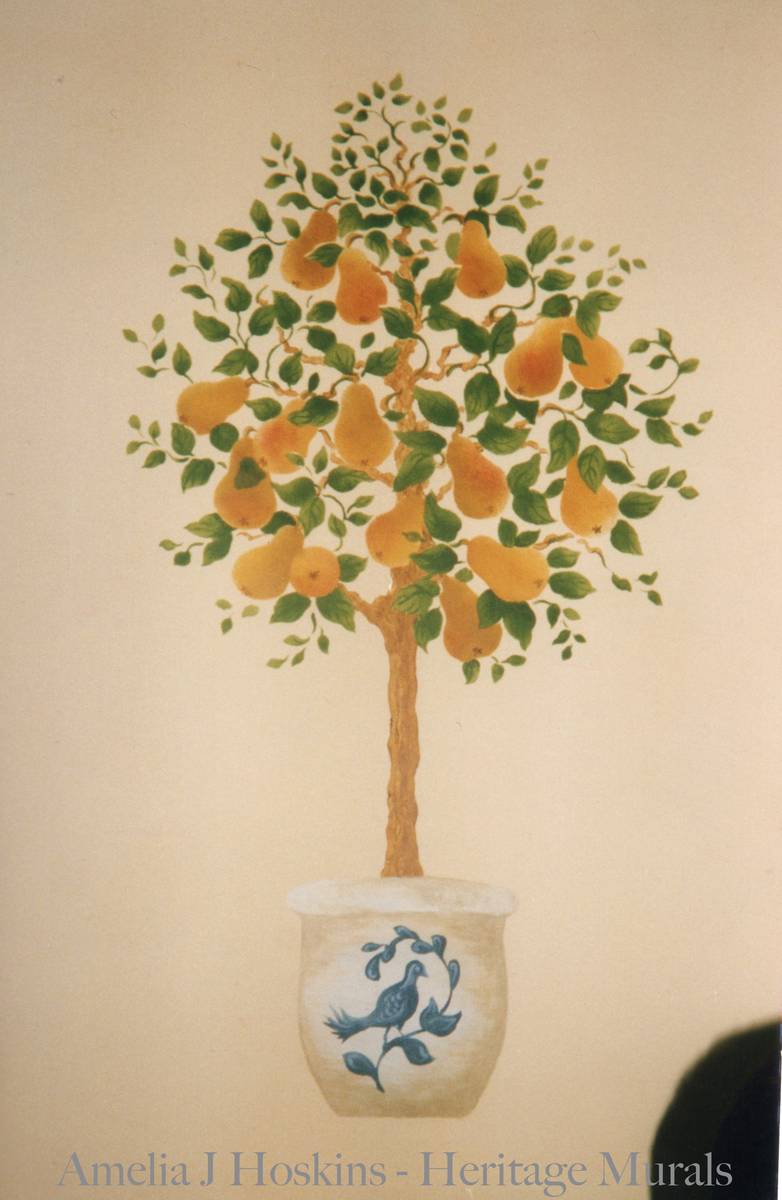 Olive Branches Archway in Dining Room
Repeated sprigs of leaves join around entire archway, highlighted with black olives.  Base of arch has interest of cherries, chosen for their colour toning with the furnishings.  A sage bunch is added in the space above.
Urns of antiquity in bathroom
[Add unsold textiles with pots and plants for interest]