Pine Sideboard - Scandinavian Floral Decoration
Kitchen style is casual rustic-French with long pine table in centre.  Dresser was painted to coordinate with off white-grey kitchen units, surrounding all kitchen, which I also painted.  Two tones of off-white used in patches for shabby antique effect.  Floral design for doors was taken from Scandinavian furniture painting book, then adapted for dresser top and small vignettes around drawer handles.
Preparation
Kitchen cupboard was stripped of wax with several applications of steel wool and white spirit, cleaned down with hot soapy water.  Must be left until thoroughly dried, a few days.  Painted in two coats of greyed white emulsion.  Raw umber applied for aged effect in grooves.  Water based varnish applied over.
Areas of crackle-glaze created to appear aged, on top and around drawer handles.  Paint crackle layer over first emulsion paint layer.  Then rub dirty colour over second emulsion layer to bring out crackled appearance.  There is no accurate determination with this effect.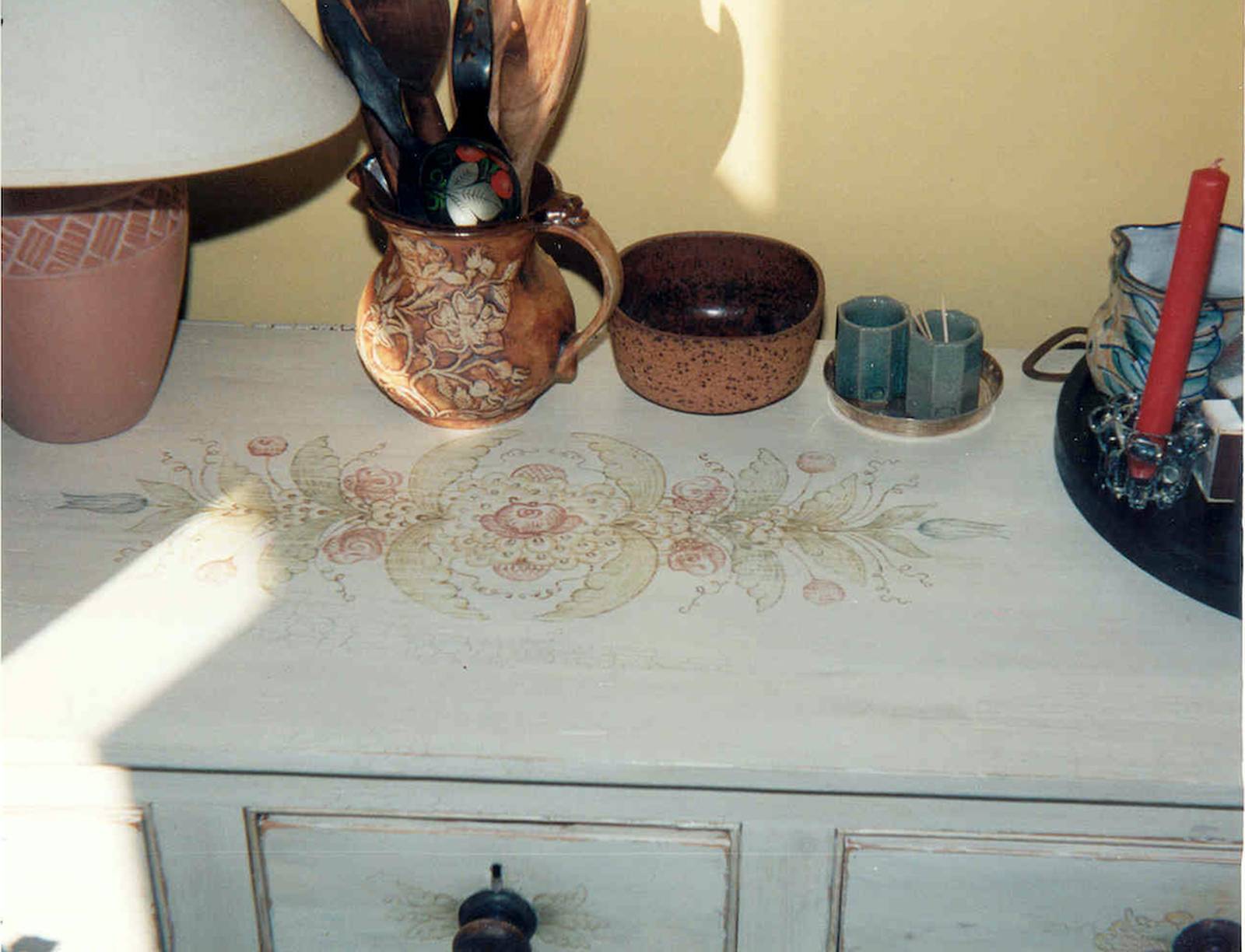 Dresser top design
Scandinavian adapted design from door panel, mirrored from centre.  Similar Scandinavian stylization used in same house for atrium mural.
Aged effect created by sanding off paint when almost totally dry.   (Lighting alters colour which is off white)