Dresser with Stencilled Panels Fruit and Birds
Sideboard is very long with many panels which can give artistic interest in the morning room, where a long window reflects light on the paintings nicely.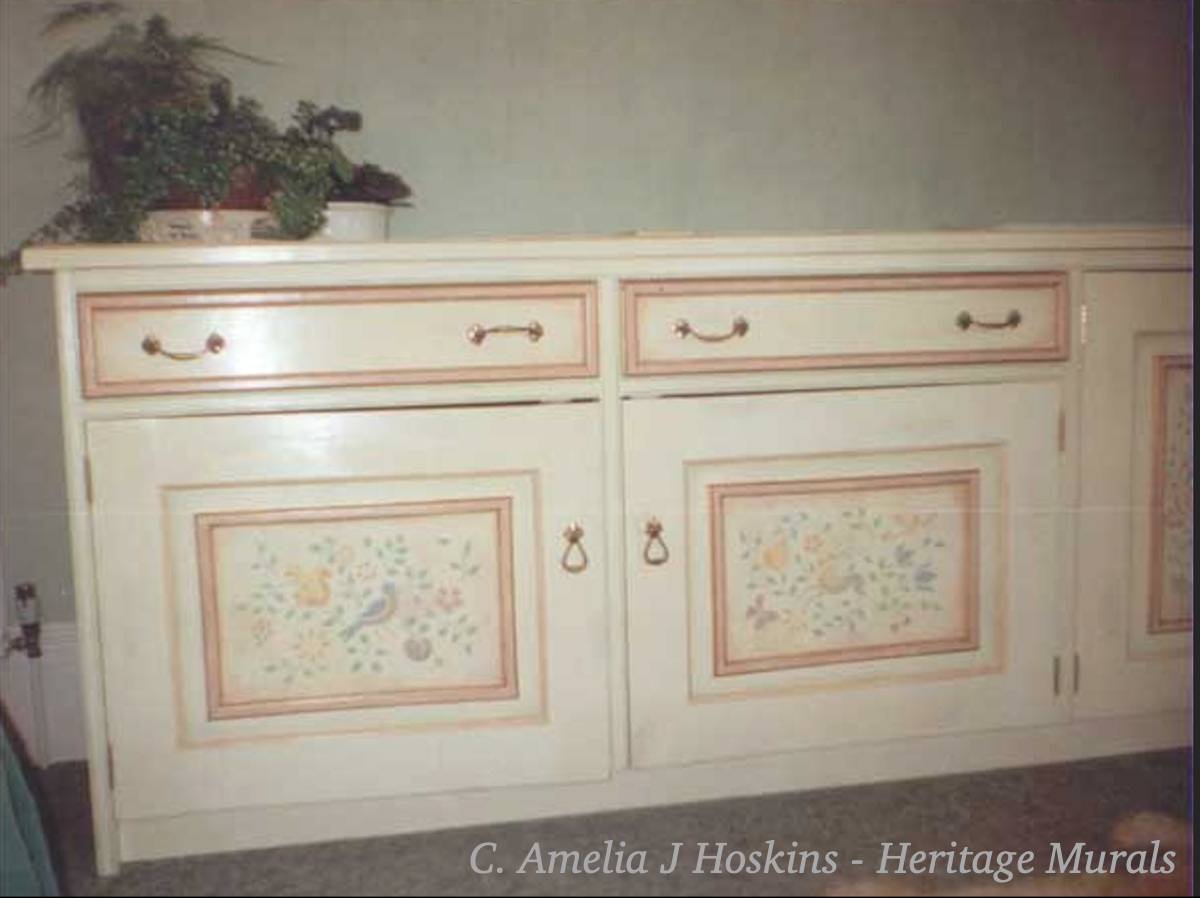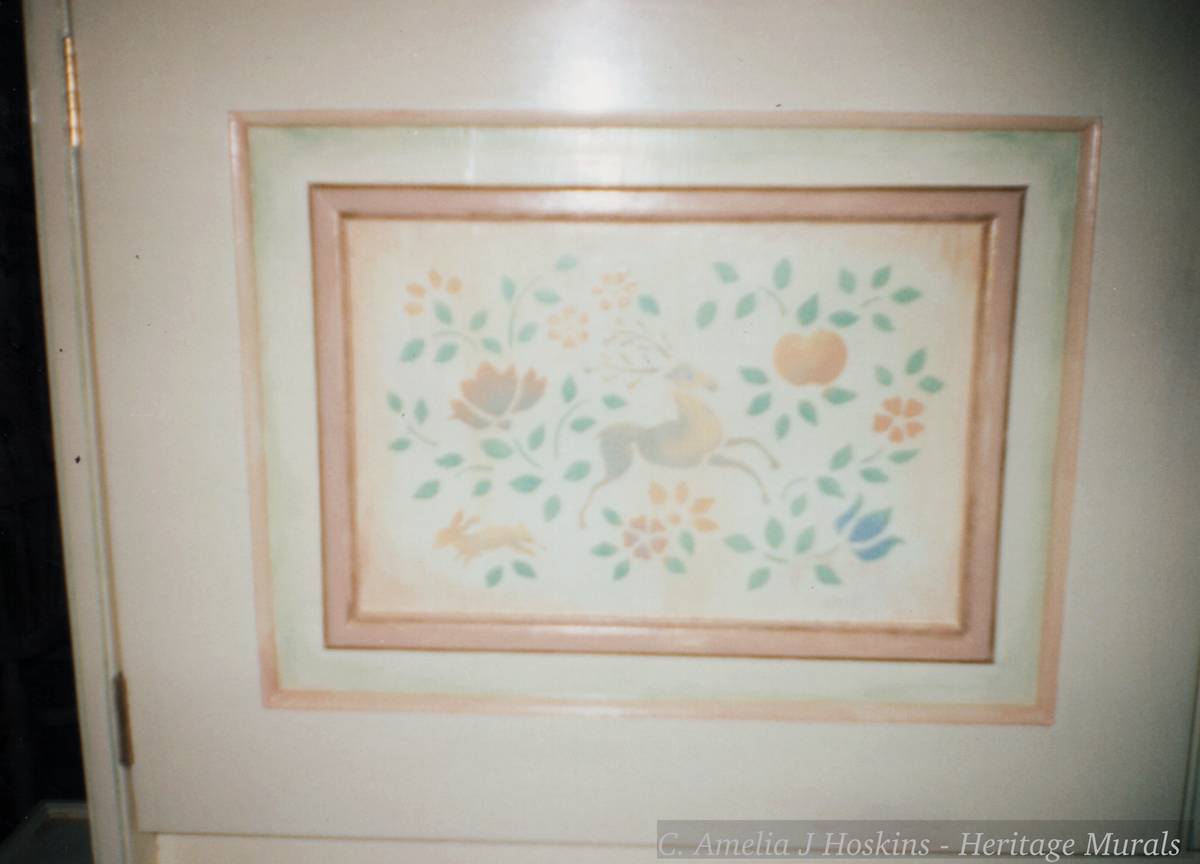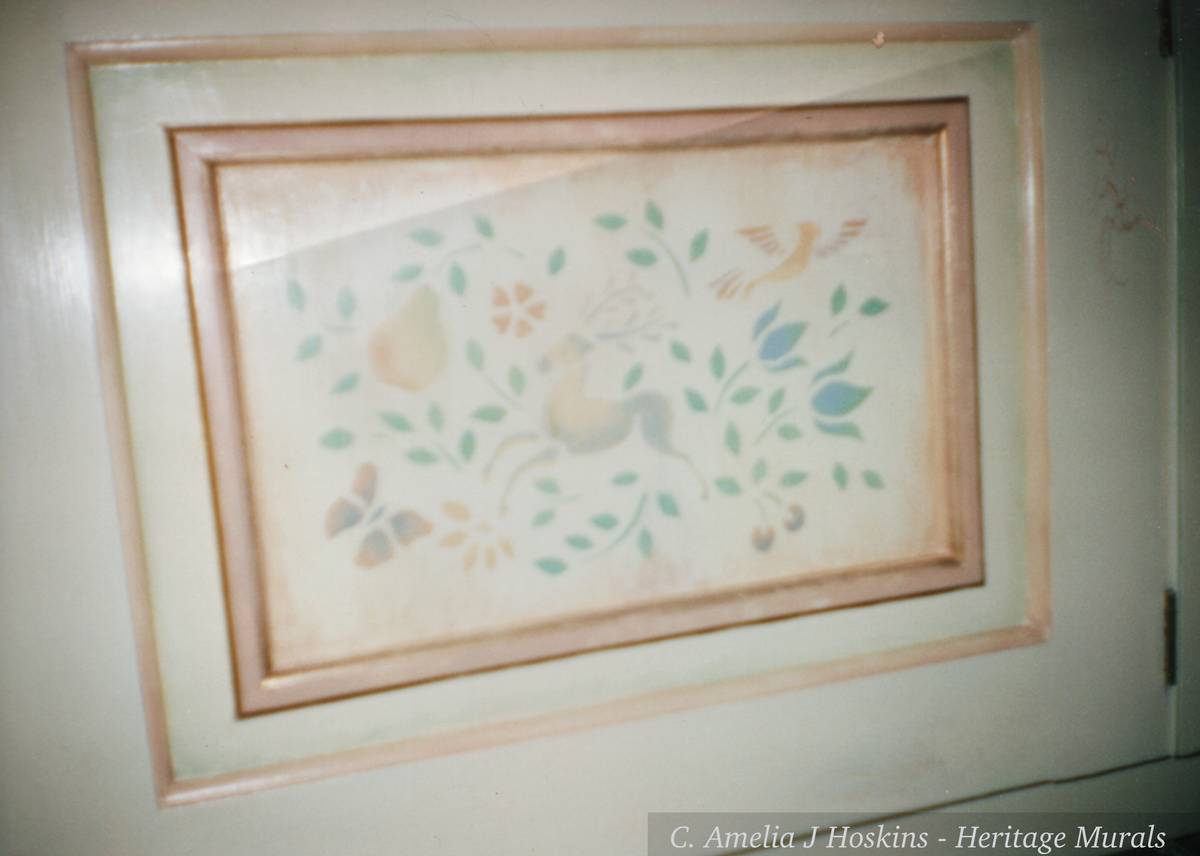 LEAF, PETALS, FRUIT AND BIRDS images from curtain fabric in the room were copied and made into stencils to arrange for the dresser panels.  A deer and birds were central motifs.
LONG PANELS  have birds in centre of design.  Architrave borders painted in peach to match fabric colour.  Inset groves are dry brushed slightly with aged gold.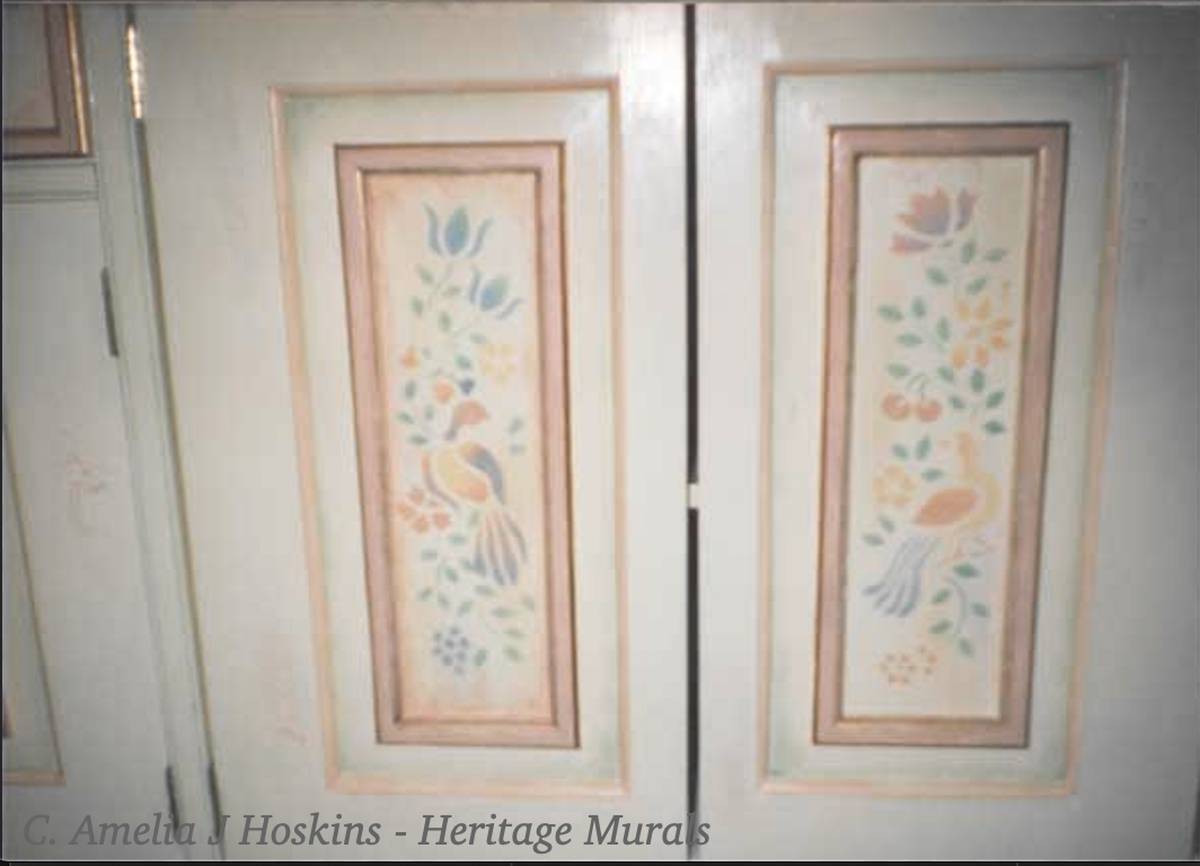 DRESSER TOP
A new design was created with the stencil shapes of leaves and petals to border the top.  There is one group of motifs which are repeated along the border top, but in reverse position.  Once the stencils are cut, many variations can be arranged into designs.
Muted colour changes in each shape are created by stippled brushes used in stencilling; changing and grading the colours.